Born and Raised: Vallejo, California
AstroSign: Sagittarius
Residence: Dallas, Texas
Education: Dillard University, New Orleans, Louisiana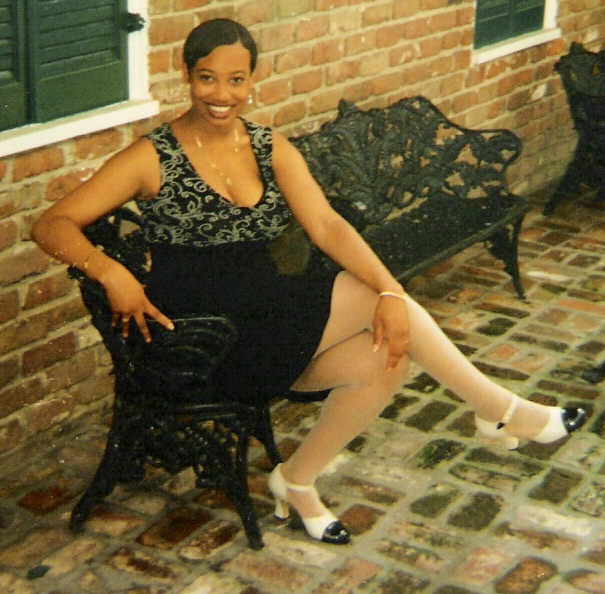 college graduation
Tatisha Marie Jackson has been writing since elementary school, usually creating stories of suspense or horror to terrify her family and friends. She is also an avid poet and was a regular on the poetry circuit in the Bay Area and Las Vegas. She has written for several internet websites as an editorial columnist, and currently runs a weblog, Really Smart Talk, where she participates in the monthly Radical Women of Color Carnival. However, Ms. Jackson has decided to focus more on the creepy aspects of literature, as those seem to be the most satisfying. "The Love of a Zombie Is Everlasting" will be her first published horror story.
Ms. Jackson is a native of Northern California, born and raised in the Bay Area. She started writing in elementary school, and had her first taste of success by winning an essay contest on Marine World Africa USA! In junior high, Ms. Jackson wrote a murder thriller that was actually pretty good for a 14 year old. However, life called and Tatisha Marie answered, attending Dillard University in New Orleans before moving back to the Bay. There, she resumed her first love, writing poetry and performing spoken word artistry at Dorsey's Locker in Oakland. Tatisha Marie traveled the west coast performing poetry from San Jose to Las Vegas, but her next big break wouldn't come until she moved to Michigan! She landed a job writing a sexuality column for the now defunct Innercosmetics.com, a website devoted to beautifying women inside and out. That job opened up the world of the internet (Thanks Frances!) and websites, blogs and commentaries soon followed. Within two years, Tatisha Marie submitted a short story and an essay to different publishers and was accepted. She currently has a family history novel being published, a book of short stories & poetry, and is planning another book of essays based on her internet writing. This is an author with her hand in every genre, from Horror to History. Please take this opportunity to get to know Tatisha Marie and her writing by perusing the website and leaving some feedback.
Good Writing To You!